Welcome to International School
Welcome to International School
Welcome to International School
Welcome to International School
Welcome to International School
SagarChicks is the premium Pre to Prep Nursery division of the well known Dayananda Sagar International School in Bangalore. This division caters exclusively to the needs of Early Childhood Education. SagarChicks ensures a healthy physical, social, emotional and intellectual growth and development of tiny-tots from the age of 2 to 5.
SagarChicks is the brain child of the well-known educationist Shri Dayananda Sagar, whose vision provides the unique and apt guidance for all those concerned with childhood education, be it the parents or the teachers alike.
MISSION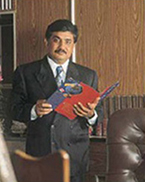 SagarChicks is just not a run-of-the-mill Nursery School, but in reality it is an edifice of love. Nurturing the tiny tots under its wings is not a work but it is worship for all associated with it. We realize that children are to be handled with at most care and affection as they will be the future ambassadors spreading the message of love not only here but all over the globe.
We give our tiny-tots ample freedom to think, to explore and experience and to play so that they become fiercely independent in mind as well as body. We respect their individuality and hence offer them platforms to discover that uniqueness.
I welcome all parents to join our hands in our mission through SagarChicks to blossom children in a most natural way and to a better world of tomorrow that is without fear and prejudice.
Wish you all the best,
Dr. D. Hemachandra Sagar,
Chairman, Dayananda Sagar Institutions,
Bangalore.
VISION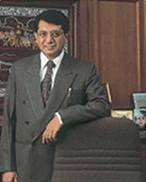 SagarChicks, the play to Pre School division of Dayananda Sagar International School is always synonymous with early childhood education in Bangalore since 1999. Our school is the flagship among the schools in the city and it continues to remain the apple in the eyes of all those parents who look out for a school that is safe in all aspects for their young ones, who will set foot outside their homes for the first time ever.
Education here means "Education for Life". We prepare our children for life by not only giving appropriate knowledge, building values, but also develop their skills, talents and blossom their innate potentials. Education never ends. We are open to learning from our children. We are sensitive to the examples they provide daily for us, in their ability to bounce back from disappointment, in their ability to play with the children from diverse backgrounds without prejudice or borders, and most of all, their wonder ability to be "in the moment".
To the young parents, I shall say "Come and join us in the wonderful journey where children alone are in the focus and every child matters".
Wishing you all the Best,
Dr. D. Premachandra Sagar,
Vice-Chairman, Dayananda Sagar Institutions,
Bangalore.
THE ODYSSEY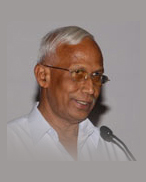 The voyage of SagarChicks was embarked in 1999. A spacious school in a sylvan surroundings and located away from the hurry burry streets of the city with its child centered curriculum drew the attention in a very short time and became the favorite of our parents, since then. Our school endeavours to ensure the holistic development of each and every student. Our Pre-school is not only a trend setter but also a harbinger of the sought-after changes to be ushered in the Early Childhood education. The school provides ample space to stimulate overall growth and development of its young inmates. With small teacher student ratio, each and every child gets the required love and attention in abundance from the facilitators. DSIS offers programmes from Pre-Nursery to Grade X and is affiliated to the Council for the Indian School Certificate Examination, New Delhi. It sets its bench marks at a high level in the domains of Intellectual growth, academic achievement, moral and ethical awareness, sportsmanship etc., to the students.
With Best Wishes,
Mr. Galiswamy
Secretary, Dayananda Sagar Institutions,
Bangalore.
BLOSSOM IN FREEDOM
BRAIN BASED EDUCATION
The curriculum of SagarChicks is built on the tenet 'Let children be themselves'. We give them wings to soar high and roots to strengthen ties. The faculty here periodically upgrades our curriculum by designing innovative and effective teaching methods along with new and better teaching aids. Innovative White Boards, Films, Cartoons, Flash Cards etc., are the constant companions of our teachers and they make learning and teaching more effective and enjoyable. Each child's learning pattern and style is monitored to tailor the curriculum that suits the individual.
This ensures strengthening the areas of interest and plugging the domains of weakness of the individual. Learning is done in a playful manner and not by pounding. SagarChicks ensures overall development of the child which encompasses knowledge, attitude, life skills and talents. Each and every aspect of the child's personality is groomed and a bird's eye view of it is given below.
PHYSICAL DEVELOPMENT
Child friendly, colorful and spacious surroundings of our school provide an ample opportunity to children to trot, run, play and enjoy. Gross and fine motor skills are developed through special aids and innovative tools. Sand pits, child friendly toys, games equipment like jungle gym, see-saw, slide etc., are provided to ensure adequate opportunity for playing.
INTELLECUTAL AND CREATIVE DEVELOPMENT
Through continuous efforts and unique methods, DSIS ensures the intellectual growth among our children. Hands on activities are encouraged in the context of a mentor-apprentice relationship and with plenty of cooperative learning among kids. It is ensured that every child play an active role in making sense of things by "constructing" reality rather than just acquiring knowledge. Our progressive class rooms also emphasize individual discovery. Here curiosity, discovery, mastery, explorations and exposure to new experiences are constantly encouraged. DSIS offers stimulating environment to our students where they can discover their innate talents like singing, dancing, and painting etc., Stories are dramatized and stage plays are regularly organized in the School from time to time to expand the children's imagination and to kindle their creative expression. Children are here encouraged to create their own stories with the help of their teachers. Various thematic Days and Weeks like Red Week, Blue Week, Vegetable Week, Mud Day etc., are organized to enable our children to understand different concepts and themes. DSIS also organizes picnics and excursions for the kids to break the monotony and as an outdoor experiment. To unearth the hidden potentials of the children, they are to take part in various organized events and celebrations. This boosts their self confidence and removes their stage fright.
SOCIO-EMOTIONAL DEVELOPMENT
DSIS offers children with a right ambience and peer group to help them in learning right behavior, sharing and caring, cooperation, values etc., that are sensitive to get along with the people and society at a later stage. Through nature walks, role-plays, celebration of events etc., we inspire confidence, leadership quality, care for environ and society and other values in them.
EVENTS AND CELEBRATIONS
DSIS celebrates each little event of life with grandeur and thus provides our tiny tots with opportunity to perform before audiences. This generates not often but always moments of immense happiness, pride and satisfaction to us and to the parents alike. The following events are conducted every year.
ANNUAL DAY
The grand finale to the whole year of learning and fun is celebrated every year as the Annual Day. Children perform on stage in our high-tech auditorium and enthrall the audience that includes the parents.
SPORTS DAY
Performances, variety of races, special show of skills for and by the children are the main stay of this event. All the participants are given medallions and we ensure cent percent participation from our students. Even parents and grandparents participate in the events of the Sports Day. Through this event, DSIS infuses in our children the desire to become champions and to don the National Colour tomorrow.
GRAND PARENTS' DAY
As a mark of respect, the grand parents' day is celebrated with a great fervor. Children express love and gratitude to their grandparents through various performances. Grandparents dance, play and take part in different activities and bring happiness in abundance to all the children.
GRADUATION DAY
At the end of every academic year, DSIS bids adieu to the lovely little children in the most endearing manner. Each child is presented with a beautiful memento and certificate for their successful completion.
FESTIVALS AND OTHERS
All festivals like Diwali, Christmas, Id-Milad, Janmashtami are celebrated with great aplomb in DSIS to initiate our children to appreciate and understand our culture. All occasions like Gandhi Jayanti, Independence Day etc., are celebrated with zest and in true spirit.
LEVELS OF CLASSES
To make the transition from home to school easier, DSIS allows for time to settle down in the beginning. The school time is gradually increased from one hour to three hours in a period of three weeks. During this transition period, our facilitators organize interesting activities to make the "school going" an eager routine by the tiny tots. The children are grouped into different classes as below as per the age on 31st March.
TODDLERS GROUP
Children below three years form this group. Mainly play way method is adopted in teaching and independent behavior is developed among children.
PRE-NURSERY/PLAY SCHOOL
This group consists of children of age three years and less than four years. Development of life skills like communication etc., remain the main focus of our various activities here.
NURSERY/L.K.G.
Children of four years of age and less than 5 years form this cluster and are taken on the journey towards early learning goals.
PREP (U.K.G.)
Children of five years of age and above form this constellation and are nurtured here with a frame work of a scientifically designed curriculum. Here academic progress along with honing of skills and talents forms the main goal.
FOR ADMISSIONS CONTACT:
DAYANANDA SAGAR INTERNATIONAL SCHOOL,
SHAVIGE MALLESHWARA HILLS,
KUMARAMSWAMY LAYOUT,
BANGALORE-560078.
TELE: 080-26665463, 42161769
EMAIL: This email address is being protected from spambots. You need JavaScript enabled to view it.