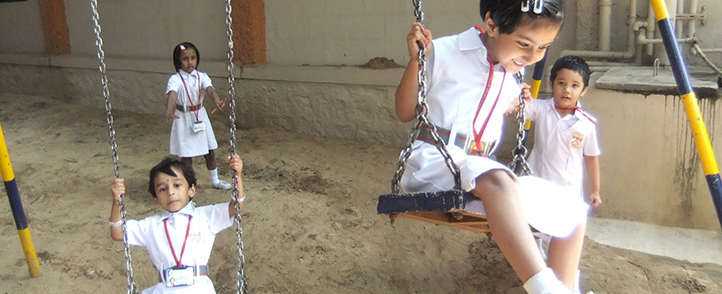 Dear Parents,
I welcome you to Dayananda Sagar International School.
Our school provides a nurturing environment for the young child in which wonder, joy, and a love of learning are encouraged. Children interact with each other in their environment to develop physically, emotionally, socially, and intellectually. Our respect for children also extends to their parents, supporting them in the needs of their child.
Our programs focus on the whole child — their physical, spiritual, social, emotional, and cognitive growth where daily observation of children by teachers is a vital feature of our classrooms. Development of social skills, physical skills, character development and academics is monitored and documented.
To foster a positive attitude toward learning, weprovide a variety of interesting activities that challenge and pique the young child's curiosity and intellect. With more challenging activities, their concentration span increases and they are able to focus on a chosen task for a longer time and with more depth.
At DSIS, we are part of a long tradition of education for a few decades now. We are also part of a changing world driven by the new Information and Technology which reminds us continually of our need to maintain timeless standards, while ensuring that they are tailored to the needs of this century.It is our aim to encourage children, to collaborate with and support parents, and to continue to nurture growth.
If you have any Inquiries about the school, please feel free to contact me. Come and explore what Dayananda Sagar International School has to offer you and your child!
T. Pathanjali
Be a Part of Our Researches
Be a Part of Our Researches
Best Placement Opportunities
Build Your Dreams At DSI
DSI Beyond National Boundaries
Graduation With Best Learning
Nurturing The Champions
Opportunities Beyond Expectations
Our Proud Launches
Prominents Visits to DSI
The Proud Moments At DSI